Farms that meet European standards
All premises, breeding, raising and fattening equipment, and outdoor areas are covered by strict European Union standards. The rules must be followed by the farmers who take care to create conditions that ensure that their animals develop properly and remain in good health.
Buildings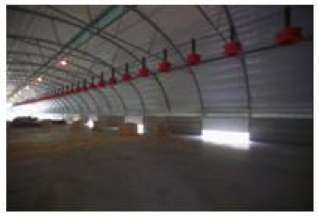 The breeding and fattening buildings have ventilation and climate control systems that ensure that they maintain conditions suitable for ducks and geese at their various stages of development.
They are cleaned and disinfected according to a multi-step plan (pest control, dust removal, etc.).
The cleaning and disinfection programme also includes a compulsory period during which the buildings are left empty.
Outdoors areas: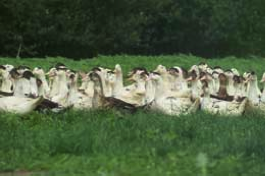 Outdoor areas must have natural plant cover or be seeded with suitable vegetation. They must be fenced in to protect the birds from predators and have areas of shade.
The edges of the area must be disinfected with lime in accordance with the established cleaning and disinfection plan.
All food storage equipment must also be carefully maintained.